So why get the best 5 string basses under $1000? Well, if you are a bassist looking to delve into the realm of extended range, a five-string bass guitar is a great starting point. Music today has added a significant extra punch in terms of low end bass frequencies, and adding that B string to your instrument can really help you in meeting today's audio standards.
Now, onto the price and the answer to this question: "How much money should I spend to get a good 5-string bass?" We're guessing that you are looking for the best value for money too, and with all factors in mind, we'd say that the desired figure is under a thousand bucks. We conducted a detailed search of the market, and singled out 4 items. (Disclaimer: Though these products usually are under $1000, there are price fluctuations. The real, current price is the one found on the Amazon page.)
Here are our reviews for the best best 5 string bass under $1000 on the market:
Yamaha TRBX505 TWH 5 String Bass
We'll kick things off with the Yamaha TRBX505 TWH – a mid-priced item, not the best item on the list in terms of quality and performance, but quite possibly the best item on the list as far as value for money is considered.
The instrument's tone is very versatile, with active electronics and an on-board three-band EQ allowing the player to make just about any sonic adjustment. Whether you're into pop or thrash metal, this thing has your back as long as you know to make the right tweaks.
Speaking of which, the TRBX505 is quite user-friendly, and you should be able to grasp all the knobs and functions with ease.
The instrument utilizes a solid mahogany body, a five-piece maple and mahogany neck. Also included in the mix is the aforementioned active-passive electronics department with a battery alert LED, as well as some smooth and elegant black nickel hardware to spice things up.
A feature worth mentioning again is the maple and mahogany neck, which was crafted with great skill, thus making the bass very easy to use, perfect for longer gigs and practice sessions.
Peavey Millennium 5 String Bass
In the budget-friendly section, we'd like to draw your attention to the Peavey Millennium bass, a surprisingly inexpensive (but not cheap in quality) instrument that offers a very solid performance.
The sexy finish might be the first thing you'll notice about this bad boy, but the moment you start playing it, you'll also notice the distinctive mid-range punch and a surprisingly warm and fuzzy low end.
The instrument utilizes a strong maple neck with a classic rosewood fretboard, a 34-inch scale, fully adjustable two-way tension rod, and a basswood body with highly figured quilt maple top.
In the electronics department, the bass has a set of two straight single-coil pickups, a hum canceling feature when they are used together, and a set of three control knobs for tonal and volume adjustments.
Fender Active Jazz Electric 5-string Bass Guitar V
If pop, rock, funk, jazz, and blues music are your thing, this fella is the absolute crème de la crème of our little niche here – the mighty Fender Jazz V.
Coming from one of the biggest manufacturers in the world, this instrument (see full specs) has a lot of history and a lot of expectations to fulfill. And it does just that with a distinctive mellow vibe that will make you arm hair stand up.
There's something incredibly soothing about a classic Fender Jazz Bass tone, and with just a few minor alteration you can make this baby roar like never before. We don't recommend this model for metal music, but just about any other genre works like a charm.
A three-band active EQ allows you to make any kind of sonic adjustment your heart desires, but what we really like about this bass is that in a way, it can never really sound bad, unless you make crazy EQ adjustments on purpose.
The looks are gorgeous, the neck is chunky yet playable, and the vibe just screams classic Fender. If you were to ask us to name the best 5 string bass, there's a good chance we'd opt for this guy, and that says a lot.
Ibanez GSR205B 5 String Bass

If playability is your main benchmark, you should check out the GSR405B from Ibanez. It uses a relatively slender neck and a light-weight desk, with a compact, contoured body that's shaped with comfort in mind.
The hardware on this guitar consists of two powersound pickups, with a DXH-5N in the neck and a DXH-5B in the bridge. The on-board passive EQ ensures they'll give you a consistent response across the tonal range.
The low end is where this bass really shines. It has an impressive output given the price range, making it an especially good option for mental players. Its main limitation is that it's not especially good with slap techniques, giving them a muffled sound, which makes it less suitable for funk players, or those in similar genres.
The quality of construction is also top notch. It can take its fair share of bumps and other standard abuse without sustaining any lasting damage to either its appearance or its performance. The body is made of maple with rosewood for the fingerboard, durable tonewoods that also give it a sweet, rich tone.
If you're looking for a 5-string bass that's priced in the entry level range but can still give you a fat tone with lots of punch, the GSR205B from Ibanez is the right choice for you.
Ibanez GSR205B Review Part 2
What to Look for When Buying the Best 5 String Bass
There are a lot of factors to take into consideration, but one of the obvious things that sets a 5-string apart from a 4-string is the low string. The fat string will require an extra dose of attention, as its size can cause some trouble on the fretboard.
Therefore, you will need to look for an extra low amount of fret noise, so make sure that the B string produces as little fuzz as possible. Additionally, having an on-board EQ and active electronics is always a plus. The low end is not an easy beast to control, and you'll need any help you can get. An EQ is perfect for this and will even give you extra tonal options for experimentation and covering more ground.
All we can say to conclude this chat is that each of these instruments is a purchase you will not regret; each, in its own way, can qualify as the best 5 string bass guitar. Get you groove on and get a five-string today!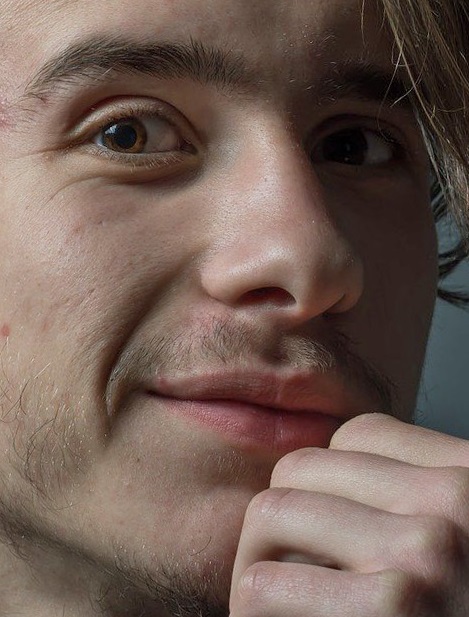 Micah Johnson started playing music in high school, when he taught himself the bass to join his friend's band. He added guitar and drums during his twenties playing in local clubs, and along the way, he picked up unique, hands-on experience from hand drums to studio mixers. On Song Simian, he aims to share this knowledge from 20+ years playing and recording music. When not in gearhead mode, he enjoys photography and travel. Email him