So why get the best acoustic guitar under $2000? First first: why are some guitars so expensive? Well, the precise craftsmanship involved in making a high-quality acoustic guitar can translate into high prices. It's natural to feel some sticker shock the first time you browse through the top tier acoustic guitars, but whether you're upgrading from a beginner model or adding a new sound to your arsenal, you can find professional-level instruments that won't wipe out your savings.
The most important thing to look at is the quality of the materials. The resonation of the string vibration through the wood of the guitar's top, sides, and body will have the biggest impact on the ultimate sound. While there are some decent-sounding entry level instruments that use pressed wood or laminate, a professional acoustic guitar should be made of solid wood throughout. If you want to amplify your instrument regularly, a model with pickups already installed could also be a convenient investment. (Disclaimer: Though these products usually are under $2000, there are price fluctuations. The real, current price is the one found on the Amazon page.)
These have our recommendations as the 4 best acoustic guitars under $2000 on the market.
Blueridge BR-180 Acoustic Guitar

Blueridge is a well-known brand in the bluegrass world. Players in that genre love Blueridge guitars because of their powerful volume, cutting attack, and fast action, perfect for the up-tempo material that's a bluegrass guitarist's bread and butter. The BR-180 is no exception to this rule. It uses a dreadnought body shape with a cutaway for easier upper fret access. The Indian rosewood back and sides give it a bigger low-end presence, with a bit of brightness from the Sitka spruce top to balance out the tone.
While the sound and playability are its biggest selling points, the BR-180CE is also a very attractive guitar, with real abalone purling and vintage accents on the headstock and pickguard. If you do want to play with an amplified ensemble, the onboard pickup system makes it easy to plug in to an amp, and includes an on-board tuner to ensure consistent good sound.
Taylor 314ce Grand Auditorium

No "best of" list for acoustic guitars would feel complete without an entry from Taylor. The company is known for its innovative designs and high level of craftsmanship, and the 314ce represents this to a tee. The Grand Auditorium body shape is exclusive to the Taylor brand, and gives players an option that's similar to the classic Dreadnought but slightly smaller, making it easier to play. The Venetian cutaway adds to this by improving access to the top frets.
In terms of tonewoods, it uses Sitka spruce for the top, and the back and sides with Sapele, a combination that's bright and clear with excellent projection. The built-in electronics make sure it has the same singing tone and consistent response whether you're playing acoustically or amplified.
Taylor 314ce Grand Auditorium Acoustic Electric Guitar
Takamine Pro Series Acoustic Electric Guitar

This guitar has a unique body shape that's a bit smaller than a traditional acoustic and with a high fret cutaway, making it excellent for smaller players and giving it a unique profile. The top is solid cedar with a mahogany back and sides that combine for a rich tone across the spectrum. The action of the Takamine is also set a bit lower than a typical acoustic, giving it a more comfortable feel for players used to electric guitars and making it a great option for a gigging musician who plays both electric and acoustic during the same set. This is easily one of the best acoustic guitars for the money.
Cavatina Theme from the Deer Hunter Takamine EF261SAN
Martin 000-17 Acoustic Guitar

Martin guitars are renowned for their hand craftsmanship and attention to detail, and they stay true to that tradition with this impressive acoustic guitar. It has a top of solid Sitka spruce for added projection and clarity on your attacks. The mahogany back and sides balance this out, giving you a tone that's warm and complex. It has a classic look to match this sound, too, whether you pick the black smoke or the whiskey sunset finish.
Sound is important, but our favorite thing about this Martin guitar is how it feels to play it. It uses the auditorium body shape, which is similar to the dreadnought but with a narrower waist that's more comfortable for many players. The neck is smooth-playing, a modified low oval shape with a natural taper designed to fit your hand. It is a bit on the heavy side, making it a better option if you play seated than standing. This small quibble aside, you'll find the Martin 000-17 a beautiful guitar for its price.
Martin 000-17 Black Smoke
The Best Acoustic Guitars under $2000: Tone Woods
When it comes to an acoustic guitar, the wood used in its construction ultimately defines the tone. The two main places where you'll see a lot of variation in the wood is in the back, sides, and top (or soundboard). The back and sides are often made of the same material, and in lower-end guitars are often made of laminate, which is less expensive but lacks the resonance of solid woods, making the sound feel constrained or dead.
There are many different woods that can be used. Rosewood is perhaps the most common for guitar bodies. There are a few different varieties of rosewood, each of which will have its own subtle tone variations, but in general rosewood gives you a slightly scooped mid-range and an otherwise relatively balanced tone across the frequency spectrum. The Indian rosewood variety used in the Blueridge model (see full specs) above is especially popular because of the extra boost it gives to the low end of your sound. Mahogany is another common tone wood. Guitars that use mahogany for the back have a warm tone with a strong mid-range and less abrasive highs.
In terms of the top, there are two main woods you'll see being used: spruce and cedar. Cedar produces a warmer tone and is more responsive to soft dynamics, making it excellent for finger pickers. Spruce is a bit of a harder wood and produces a brighter sound that's generally better at higher dynamics than a cedar guitar, and sounds more natural when amplified. If you do a lot of strumming, a spruce topped guitar will give you a more powerful tone across the range.
Guitar Shape
The shape of a guitar will have some impact on the tone, and making the choice of which shape is right for you is in a way similar to choosing the right wood in that you want to think about the right sound for your playing style. With the body, though, there is also a size difference between the different guitar body types, and some people may find it easier to play some guitar shapes than others.
Dreadnought guitars have large soundboards, a square bout, and a wide waist that combine to give it a powerful sound. Concert acoustics, meanwhile, are smaller overall with a more rounded bout and tighter waist. This both makes the tone a bit brighter and makes them easier for smaller musicians to play.
Auditorium guitars are between dreadnoughts and concerts in size, generally as wide as a dreadnought but with a smaller waist. Auditorium guitars are gaining popularity as a nice blend of comfort and projection. Some guitars also feature cutaways in the upper bout that can provide easier access to the higher frets. Finding a guitar that sounds good is important, but don't underestimate the value of comfort when you're picking out your instrument. The best acoustic guitar under $2000, after all, needs to fit your own body well before anything else.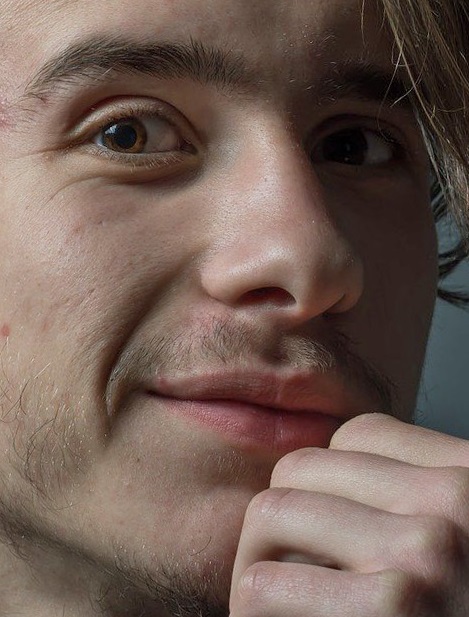 Micah Johnson started playing music in high school, when he taught himself the bass to join his friend's band. He added guitar and drums during his twenties playing in local clubs, and along the way, he picked up unique, hands-on experience from hand drums to studio mixers. On Song Simian, he aims to share this knowledge from 20+ years playing and recording music. When not in gearhead mode, he enjoys photography and travel. Email him