So why get the best bass amp under $300? Well, we know that many budding musicians work on a budget. Even if you are a beginner, you must realize the significance of and need for a good bass amp. So, what do you exactly need to pay attention to when buying a bass amp, and what makes a decent bass amp under $300?
Given that we're working on a budget, the first thing is to know how to differentiate junk from not-junk, which needs a keen eye. Moreover, it's not just about finding it cheap or not expensive – it's also important to get a good value for your money. Finally, you should make sure the amp is versatile, meaning you can use it both as a house amp and a gig amp. (Disclaimer: Though these products usually are under $300, there are price fluctuations. The real, current price is the one found on the Amazon page.)
Here are our recommendations for the 4 best bass amps under $300 on the market:
Fender Rumble 100 v3 Bass Combo Amplifier
The first contestant walking on stage is the ever-trusty Fender. This particular model is the Fender Rumble 100 v3 Bass Combo Amplifier. Lighter and louder than ever, the Rumble 100 gives you a great range of sounds, from smooth, clean lows to extra-gritty overdrive. There are four modes (bright, clean, contour and vintage) that can be used separately or combined to customize your sound.
The Rumble 100 is a portable, all-in-one box that integrates the amp and speakers into a single cabinet. In terms of amp coverage and speaker configuration, the Rumble gets a beefy 100W D power amp, as well as ported speaker enclosure for incredible volume and numbing deep bass response. There's also one-eighth-inch jack that allows you to practice without disturbing the neighbors, as well as an Aux one-eighth-inch jack to plug in your MP3 Player and have a homemade gig-simulation.
We recommend it both as a house amp and a gig amp, especially for smaller venues and clubs. There's a 5-year transferrable warranty to boot!
Fender 2014 Rumble Bass Amps | Fender
Hartke HD50 Bass Combo Amp
The second on our little list is the Hartke HD50 Bass Combo. Regarding its output power, this heart-warming box comes in 15, 25, 50, 75 and 100-Watt variants. The HD50 will give you excellent sound with rich lows and strong mid and high response. It will also let you tweak your sound so precisely it's unbelievable. The speaker packs a tight punch and intense, deep low range.
On the more technical side, the amp features a 10–inch hybrid cone driver (with ceramic magnet). The box has a top-mounted amplifier with controls for Volume, Bass, Mid and Treble. There are two quarter- and one one-eighth-inch jacks (for plugging active/passive guitars, mono headphone output and a stereo Auxiliary jack for your MP3 or similar device, respectively).
Plug your headphones in the appropriate jack and practice at ease, in the privacy of your own room, or play to your favorite tracks using the Aux jack. The amp's solidly built and will survive repeated small-venue or club gigs.  Check out the vid below.  It's for the less expensive HD25 (see it here), and what's good in the 25 must be doubly good in the 50!
Victor Wooten tries out Hartke's HD25 Combo [NAMM 2014]
Ampeg BA-110 v2 40W 10″ Bass Combo Amplifier
There's only one way to best describe the Ampeg BA-110 – loud bang for the buck. If you have the urge to splurge, you can buy two of these babies and use them as stereo monitors/amps. It delivers a wide range of tones.
There are two Aux inputs (quarter- and one-eighth-inch, for mono and stereo, respectively) with level control, as well as a one-eighth-inch headphone output to keep the neighbors from banging at your walls. The amp features a 3-band equalizer (shelving bands for low and treble and a peaking band for mids). The Custom 10-inch speaker from Ampeg is bound to give you a classic Ampeg tone with great clarity, with just enough grind to make your teeth act accordingly.
It's fairly rugged and easily portable, enabling it to survive club gigs and smaller venues, and come back for more. It really comes into its own when used for practice and rehearsal. Hands down, this is one of the best bass amps around.
Ampeg BA-110 by Jan-Olof Strandberg
Peavey Max Series Max 110 Bass Combo Amplifier
Put a sling in front of this little amp, put a rock in front of it, and Peavey Max 110 will be ready to go and slay Goliath. What we're getting at is that it's small yet packs quite a punch. Speaking of Punch, it's one of the three buttons that, along with 3-band equalizer, make the EQ section (the other two being Mid-shift and Bright).
This baby gives you the renowned and guaranteed Peavey reliability. It's gig and rehearsal-ready thanks to the 100W power output with DDT protection for speaker included (here are also 10, 20, 200 and 300W variants). Of the box, it holds a 10-inch speaker, as well as two one-eighth-inch jacks (Aux input and phones output), so you have the choice of either blasting out the walls or practicing to your favorite tracks without disturbing anyone.
The Max 110 is probably best suited for practice, but there's nothing stopping you from lugging it over to some club for a gig or ten.
Choosing the Best Bass Amp Under 300 Bucks – What to Look For
Overall, the amps here listed are among the best amp in their respective classes. Expounding on the three main characteristics mentioned above, we stress the importance of the amp's being not only a house amp but also gig-ready. Moreover, we understand that many musicians struggle at the beginning, so getting value for money is imperative. We do believe that these four (ch)amps fit the bill, so to speak.
The only thing left for you is choose – the Fender (see full specs) is probably the best overall; the Hartke HD50 is at a solid third, but it's the best precision tool that won a place on this list; look to the Ampeg BA- for the one best suited for beginners; finally, the Peavey Max 110 comes second in terms of price, but its powerful output makes it well-worth the money. Bottom line: depending on the thickness of your wallet, any of these can qualify as the best bass amp under $300. Good luck!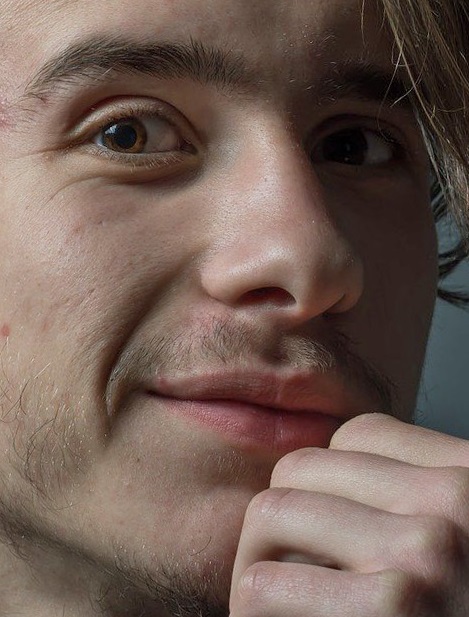 Micah Johnson started playing music in high school, when he taught himself the bass to join his friend's band. He added guitar and drums during his twenties playing in local clubs, and along the way, he picked up unique, hands-on experience from hand drums to studio mixers. On Song Simian, he aims to share this knowledge from 20+ years playing and recording music. When not in gearhead mode, he enjoys photography and travel. Email him