So why get the best bookshelf speakers under $2000? Well, bookshelf speakers are the most versatile piece of a home audio set-up. Upgrading or adding high-quality bookshelf speakers improves the entire frequency range, adding depth to the bass and clarity to the treble. Because they're much smaller than massive, floor-standing speakers, it's much easier to find a place for them in your home—as their name suggests, most fit easily on a shelf, making them perfect for dens, offices, and apartments.
They're also much more affordable than floor standing speakers; whereas some floor speakers can set you back thousands of dollars each, for right around $2,000 you can find a stereo pair of bookshelf speakers that will fill your room with sound to satisfy any audiophile.
The speakers on this list are all designed to give you professional audio quality in the comfort of your living room. Whether you're looking to upgrade your current equipment, expand your current system, or you're a newcomer to the home audio scene, one of them will give you exactly what you're looking for. (Disclaimer: Though these products usually are under $2000, there are price fluctuations. The real, current price is the one found on the Amazon page.)
These are our reviews for the 4 best bookshelf speakers under $2000 on the market:
KEF R300 Bookshelf Speakers

The KEF R300 is on the large side for a bookshelf speaker (18X24X18 inches) but if you have the space for them they'll give you powerful dynamics and open, authentic sound reproduction, with a cabinet designed to eliminate unwanted frequencies and tone coloration. The tweeter a tangerine waveguide for even sound dispersion.
The Uni-Q driver is something you'll only find in KEF speakers, using a 25 millimeter aluminum dome tweeter nestled in the middle of magnesium aluminum alloy midrange driver, an arrangement that smooths out the transition between the treble and mid-range and improves the integration of the drivers. This lets the 16.5 millimeter aluminum woofer focus on the bass, and delivers a clear, articulate sound from top to bottom. Bar none, these are among the best high-end speakers on the market.
Monitor Audio Silver 100 Bookshelf Speaker Pair

Here's a set of bookshelf speakers that look just as good as they sound. The black-painted oak housing will fit in with any interior décor, and the grilles have a very attractive modern look to them—in short, it's a set of speakers you'll be proud to display on any bookshelf in your home.
And as to the sound, that's top notch, too. Each speaker features an 8" RST driver for the bass and mids, with a 1" gold dome tweeter for the high frequencies. The combination is a well-balanced sonic package, representing both music and movie dialogue with the same clarity and authenticity. All told, you'll get great sound at a great value.
Monitor Audio - Monitor 100 bookshelf Review
Klipsch RP-160M Monitor Bookshelf Speakers

The Reference line from Klipsch has all the options you could ever want when it comes to your home audio system. The RP-160M are the line's bookshelf speakers. As an added bonus, this set comes with two RP140SA elevation speakers—everything you need for an immersive listening experience in one convenient package.
The main thing setting this speaker apart is the Tactrix horn design used inside. This gives you better dynamics and response, especially in the higher frequencies. It's also incredibly detailed, with very little distortion, thanks to the titanium tweeter and molded rubber construction of the woofer. If you want the absolute cleanest sound in the price range, listen to these Klipsch speakers.
Boxe Klipsch Reference Premiere RP-160M
Audioengine HD6 Wireless Bookshelf Speakers

If you're looking for both sound quality and convenience from your bookshelf speakers, the HD6 from Audioengine is a great choice. It's one of the few options in the price range to offer both audiophile-level sound and built-in wireless capability, letting you stream your music directly to the speakers. The inclusion of a durable remote just adds to their usability.
The silk dome tweeters used in these speakers give you a sparkling, crystal clear high end response. The low end is full and rich, with diecast frames for the woofers to prevent any distortion from vibration, no matter how high you crank the volume. With a vintage-inspired wood veneer casing, this is another option that will fit beautifully into any interior design scheme.
Audioengine HD6 Powered Speakers Review
Complementing the Best Bookshelf Speakers under $2000
For listening rooms that are small or medium sized, a pair of bookshelf speakers will give most listeners enough volume across the frequency range. If you have a larger room—or if you like to listen to very loud, bass-heavy music—you could also add a subwoofer to your set-up to supplement the lower end of the speakers.
Using a pair of bookshelf speakers along with a subwoofer (see a bunch here) is preferable to using tower speakers in many ways. Not only does the smaller size of the three components allow them to be placed in your room more easily, having a separate piece of equipment dedicated to the bass gives you more control over the balance of bass and treble than you'd get with tower speakers, and can still be more affordable in the long run.
Getting the Most out of Your Speakers
Even if you have the best bookshelf speakers under 2000 bucks, the quality of the signal coming into your speakers will still impact the overall sound. Make sure you're using a receiver that can do your music justice. Upgrading your receiver (tons here) is much less of a monetary investment than upgrading your speakers—you can get a solid Yamaha or Sony receiver for a reasonable price—and it will do your music far more justice.
If you play your music mostly from an MP3 player or computer, pay attention to how your files are saved. Too much compression can thin the music in ways you may not hear on a less sensitive speaker, but the better your speakers are, the more obvious the deficiencies of lower-quality file types will be.
Where you put the speakers within your listening room can also impact how your speakers sound. Make sure they're on a solid, level surface to keep soundwave vibrations from shaking the speaker and affecting the sound. Try to position the speakers so that they're pointed at your ears when you listen, and take the time to experiment with different distances to find the placement that sounds best to you.
If the room where you listen has a lot of hard surfaces it can cause reflections and change the way your music sounds. Cover glass windows and doors with curtains, and lay down rugs to soften hardwood floors; tapestries and soft furniture can also help absorb the soundwaves and keep your music pure. A few quick room alterations can go a long way toward getting the absolute best out of your speakers.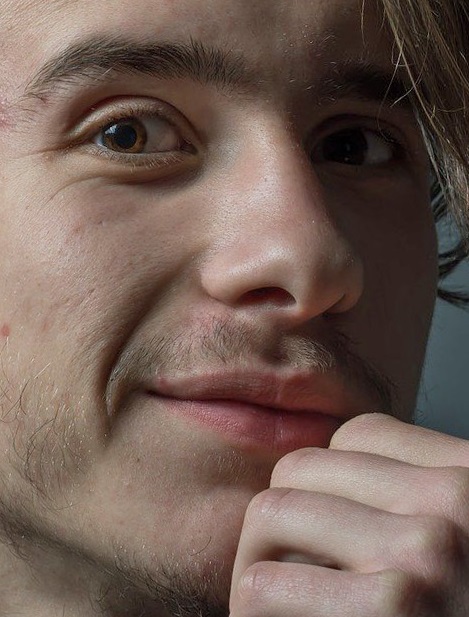 Micah Johnson started playing music in high school, when he taught himself the bass to join his friend's band. He added guitar and drums during his twenties playing in local clubs, and along the way, he picked up unique, hands-on experience from hand drums to studio mixers. On Song Simian, he aims to share this knowledge from 20+ years playing and recording music. When not in gearhead mode, he enjoys photography and travel. Email him