The vast majority of hard-core music aficionados will tell you without a hint of doubt that vinyl is the best way to listen to music. There's even a good chance a solid portion of them will tell you that vinyl is the ONLY way to listen to music, but that one is more open to debate and interpretation.
Anyhow, a really handy tool for all you turntable users out there is called the phono preamp. It's a nifty little gizmo that you can use for such basic thing as getting your turntable to send audio signal, or essentially play, to begin with, or utilize it as a device that can give the sound quality of your player a significant boost. One can never get enough crispy, crystal clear sound, so why not?
These are our recommendations for the 4 best budget phono preamps on the market:
Pyle-Pro PP444
Tucked up in a sleek gray little package, there is one thing that makes the Pyle Pro PP444 stand out – the price. You can get this bad boy for very little if you strike a good deal.
For that truly minuscule price (at least as far as audio domain goes), you get all the basic functions of a good preamp – a boost in sonic power, a boost in sound quality, and a phono input in the first place.
That's the thing with many new audio receivers these days – they don't have a phono input, meaning that if you own one of those models, a preamp is a must. And if you are looking for a budget friendly option that will get things going, you have to look no further that this Pyle Pro preamp.
With a super-low weight, the device reduces any redundant noise and hums to zero, leaving you only with high-quality audio and that good ole vinyl crackling. Note that this item comes with an included 12V DC 110V adaptor. This is without a doubt one of the best budget phono preamps.
Pyle PP444 Preamp mod for Numark PT01
Behringer MicroPhono PP400
Another device on the lower side of the financial spectrum that is more than worthy of your attention is called Behringer MicroPhono PP400. This preamp does everything it's supposed to be doing, without any extras or gimmicks, but at a very affordable price, which makes it one of the best phono preamps for those on a budget.
The device converts the phono signal to a line level signal and is perfectly capable of accommodating all the magnetic pickups. It features a set of dedicated RCAF and 1/4 inch TRS output connectors, along with an included DC 12 V adaptor.
The design is fairly subtle and basic, but the casing is quite strong and sturdy, meaning that although you should treat your gizmos with respect, this little gizmo is capable of taking a drop or two without any permanent damage.
The sound quality is at a fair level, with a secured volume boost and an overall minor improvement in all sonic frequencies. For the price, this thing is a beast.
MICROPHONO PP400 Ultra-Compact Phono Preamp
Art USB Phono Plus
In the mid-range budget (yes, we know that sounds weird, but it's true) price section, we present you the Art USB Phono Plus. If you're willing to invest into your new preamp, this is one of the top picks you can make. The device is a bit more complicated that other items on the list, but also offers an additional set of functions.
Specifically, you can use this dude to transfer audio from your vinyl records to your PC or laptop, or use the device as a type of an audio interface between analog and digital sources. Additionally, the Phono Plus comes with included Sound Saver Express software.
There is also the self-explanatory Gain Trim knob, the Filter button that allows you to choose between Low Cut and Flat audio, as well as the control knob for monitor output level. This device will not only improve the sound quality of your vinyl, but it will also grant you freedom to shape the sound in the first place, so bare that in mind upon making the final decision. This should be on any list of the best budget phono preamps.
ART USB Phono Plus Review
GoGroove Mini Phono Preamp

If you're looking for a preamp that's both affordable and compact, GoGroove has you covered. At less than a pound and no more than 6 inches in any dimension, this unobtrusive little unit works equally well for a home record player as it does for a DJ on the go.
The set-up process for the GoGroove preamp is easy. It comes with the adapter you'll need to power it—the only extras you'll have to buy are the RCA cables to connect it to your turntable and speaker. Just plug in the wires and you'll be ready to play your records through any speakers, or even send the signal to your computer or mixer for sampling and recording.
For an inexpensive phono preamp, the sound quality from the GoGroove is pretty high. There's no noticeable distortion or fuzz, and the signal is well-balanced across the frequency range, with all the warmth you want from your vinyl tone. Combined with the convenient small design, this is a great choice for any audio set-up and one of the best budget phono preamps around.
Introducing the Pyle PP999/ PP444/ PP555 Phono Preamps
"So what's the use of a phono preamp?"
There are several things a phono preamp does and depending on how much you need these functions, you should buy a more or less expensive device. First off, this gizmo gives you a phono input, and since not all sound receivers have one, buying a preamp might be obligatory to get your vinyl heard in the first place.
Secondly, a preamp can give the sound of your turntable a significant boost in volume, making the signal clearer and less prone to outbursts. Additionally, a good preamp will also improve the sound of your vinyl player by raising the quality of every sonic frequency.
So, a music aficionado will tell you that you can only listen to music on vinyl, but a true music aficionado will tell you that you can only listen to vinyl with a proper phono preamp. Therefore, please consider getting one today, it will make a world of difference!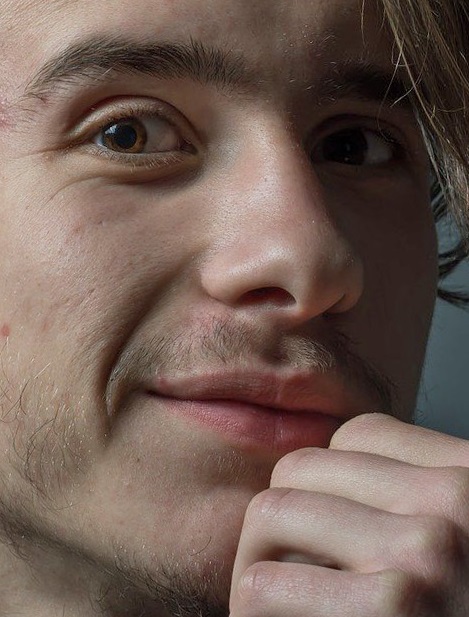 Micah Johnson started playing music in high school, when he taught himself the bass to join his friend's band. He added guitar and drums during his twenties playing in local clubs, and along the way, he picked up unique, hands-on experience from hand drums to studio mixers. On Song Simian, he aims to share this knowledge from 20+ years playing and recording music. When not in gearhead mode, he enjoys photography and travel. Email him