The best classical guitars under $500 have a soft, mellow tone. They are also smaller and lighter than steel-stringed models, and the nylon strings have a softer feel, which can be easier on the fingertips for a beginning player. But anyone who's shopped for musical instruments knows they can be a serious investment, with the handcrafted and custom models often costing several thousand dollars.
Luckily, modern technological innovations have opened up the classical guitar market for more affordable options, and it is possible to get a quality instrument without wiping out your bank account. Whether you're a beginner buying your first guitar or a gigging musician in need of a new axe on the cheap, the guitars on this list will give you high-end sound without the high-end price tag. (Disclaimer: Though these products usually are under $500, there are price fluctuations. The real, current price is the one found on the Amazon page.)
Here are the 4 best classical guitars under $500 on the market:
Cordoba C5 Acoustic Nylon String Classical Guitar with Gig Bag

Cordoba is a brand dedicated to guitars and ukuleles, combining the craftsmanship of master luthiers in the Spanish tradition with the modern developments and precision made possible by new technology. Cordoba guitars are, generally, lightweight with good response, and are available in a variety of price points. The C5 (
see full specs
) is one of the original models of the brand's Iberia series. Handmade in the Spanish style, it features a cedar top with mahogany back and sides and a rosewood fingerboard, with a bone nut and saddle. Easy to fret with a deep, warm tone, the mother of pearl inlays and all-natural wood mosaic rosette also give it a great eye appeal.
Yamour - Cordoba C5 Demo by Tavi Jinariu
Takamine GC5CE-NAT Acoustic Electric Classical Cutaway Guitar

Played by artists like Toby Keith, Glenn Frey, and Jon Bon Jovi, Takamine guitars are known for their craftsmanship, precision, and beauty. The G Series guitars—such as the GC5CE (
see full specs
)—deliver high quality tone and playability at accessible prices. This guitar features an onboard TP-4T preamp system with a built-in tuner and three-band EQ and gain controls, giving it more versatility and power, and making it ideal for a gigging musician. It also features a Venetian-style cutaway, allowing easier access to the upper frets than many classical guitar models offer. The GC5CE is spruce-topped with rosewood fingerboard, back, and sides, and a synthetic bone nut and saddle.
Fix You 《Coldplay》Cover Acoustic Guitar
La Patrie Etude Classical Guitar

This Canadian company is known for making quality instruments at affordable prices. Their other models—namely the Motif and Presentation—are also reasonably priced options, though I prefer the sound of the Etude for its solid cedar soundboard. Reliable with excellent playability, La Patrie guitars are among the best classical guitars for beginners or intermediate players. Their rich, warm sound is especially pleasant in the bass end, while the treble strings tend less bright than other guitars in the same price range. The nut and saddle are made of tusq, a synthetic ivory that provides close to the same sound quality as a saddle of true bone at a fraction of the price.
La Patrie Etude Demo - Suite Intima Part 1 by Vicente - Classical Guitar
Ibanez GA5TCE Thinline Classical Acoustic / Electric Guitar

This model from Ibanez is an excellent option if you've played a lot of steel-string acoustic guitars in the past and want to experiment with a classical model. The neck is narrower than those on most classical guitars, more similar in width to an acoustic guitar, meaning you won't have to make as many adjustments to your technique. The construction quality is as high as you'd expect from any Ibanez instrument. It has a spruce soundboard for crisp attacks, while the mahogany back and sides give the tone warmth and sustain. It's also perfect for gigging musicians because it comes with a piezo pickup installed, making it easy to plug into an amplifier.
Electroacústica Ibanez GA5TCE-AM SLIM
The Best Classical Guitars under $500: Size
When shopping for guitars online on a budget, make sure you're looking at full-sized guitars. Models listed as ½- or ¾-sized are exactly what they sound like, smaller guitars designed for smaller players. While ¾-sized guitars are generally tuned the same as their full-sized counterparts—and could be a long-term option for a guitar player with very small hands—the ½-sized models are tuned up a major second (or sometimes minor third) and are not interchangeable with full-sized guitars. Of course, if you're shopping for a guitar for a small child, the ½- and ¾-sized models may be exactly what you're looking for, as they'll be easier for a child to play, and won't set you back as much money as a full-sized.
Material Considerations: What Matters and What Doesn't?
While the automation process—as opposed to handcrafting—is primarily responsible for driving down the price of musical instruments, use of less expensive material is another way to lower cost. The smart guitar consumer has to know which parts are interchangeable and which affect the sound.
High-end guitars will have a fingerboard of ebony, which is very stable but also very expensive. Indian Rosewood is an acceptable substitution, significantly cheaper without sacrificing tone quality, and all the guitars on this list feature rosewood fingerboards. Another place many guitar-makers cut cost is in the bone and saddle. Traditionally made of bone or ivory, less expensive modern guitars often feature a nut and saddle made of synthetic ivory—like the tusq on the La Petrie Etude—or even plastic. The nut has little to no impact on the guitar's sound and playability. Though plastic saddles are noticeably less resonant to the well-trained ear, replacing the saddle is a fairly easy process, and you may find it more cost-effective to buy a cheaper guitar with a plastic saddle then replace it with one of bone down the line.
The main place you don't want to skimp on materials is in the wood of the body. Avoid soundboards made of plywood, pressed wood, or laminated agathis. These instruments will have a noticeably duller sound quality, even to the untrained ear. Look instead for a soundboard made of solid spruce or cedar, both excellent materials that deliver both long-term durability and high tonal quality.
All of the guitars on this list feature solid wood soundboards. You should ideally look for solid wood construction on the back and sides as well. Though these have less impact on the tone quality than the soundboard, it's easy enough to find inexpensive guitars constructed from mahogany. Regardless of which way you go, just know you don't have to sacrifice tone quality or durability in the quest for a less expensive instrument. Any of these 4 best classical guitars under $500 would make you very, very happy.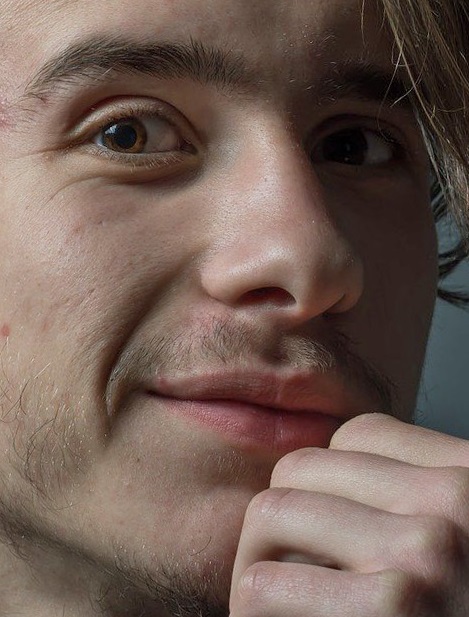 Micah Johnson started playing music in high school, when he taught himself the bass to join his friend's band. He added guitar and drums during his twenties playing in local clubs, and along the way, he picked up unique, hands-on experience from hand drums to studio mixers. On Song Simian, he aims to share this knowledge from 20+ years playing and recording music. When not in gearhead mode, he enjoys photography and travel. Email him