So why get the best guitar amp under $300? Well, if you are in need of a top-quality house amp that you can use for long practice hours, small jam sessions at your place, or even smaller gigs when connected to an adequate sound system, we say that the ideal budget is up to $300 or so.
We did our best in pursuing the perfect product, sifted through today's market, and yielded a few products that are fit this budget. Apart from the financial constraint we gave ourselves, some of the key factors we took into consideration are value for money, versatility, and overall sonic power. (Disclaimer: Though these products usually are under $300, there are price fluctuations. The real, current price is the one found on the Amazon page.)
Here are our recommendations for the 4 best guitar amps under $300 on the market:
Fender Mustang GT 40

Fender's guitars and amps are some of the most popular options for the modern guitarist. One of the main reasons for that popularity is the fact that they offer high quality equipment for every budget. The Fender Mustang GT 40 is versatile, durable, and technologically advanced—and you certainly won't feel like it was a cheap amp when you're playing it.
The Mustang GT 40 was the first amp to come with on-board Bluetooth connectivity. Download the Fender app to your phone and you can use it to change models and effects quickly and easily. The models themselves are impressive, too. Along with the standard genre-based presets, it includes a variety of artist-specific models that were designed by the artists, not just based on their sound. This is especially great for a beginning player, letting you see how some of the greats of the instrument think about their tone—and letting you use those settings in your own playing.
This is one of the most unique amps in Fender's catalog, thanks mainly to its impressively modern technology. The touch button interface may take some getting used to for players accustomed to the knob controls on traditional amps. It's clean and easy to navigate, though, and the LCD display is easy to read in any light, making it perfect for pros and beginners alike.
Fender Mustang GT 40 guitar amp demo
Fender Champion 40 Guitar Amp
If you are looking to extend your playing beyond the realms of rock, metal, and heavy blues, we recommend giving the Fender Champ 40 a go.
This amp comes from one of the most renowned manufacturers of musical equipment out there, which becomes evident from the moment you plug in. The word of the day here is versatility. Fender might be typically associated with classic rock, but the boys have really stepped up their game in recent years, and are now easily capable of covering just about everything from light pop to heavy metal.
The amp delivers 40 watts of power while utilizing very user friendly and straightforward controls such as FX Select and Voice. You just need a few minutes alone with this little guy and you'll already be able to dial in the desired settings and acquire the desired sound.
The thing we particularly like about this Champ is the fact that it pretty much never sounds bad. As long as you don't overload it and push to a breaking point by cranking everything up to 11, you will always have a good sound. The amp never sounds synthetic and phony, and in the era of digital trickery and shortcuts, that is most certainly no mean feat.
Fender Champion 40 - Porch Demo
Line 6 Spider V 60 Guitar Amp
And speaking of versatility, up next is the company whose name is typically associated with the given word – Line 6. Their Spider V amp is globally renowned as one of the industry's game-changers, and we wholeheartedly consider it a shoo-in for any type of rundown similar to our little list here.
With 60 watts of power, this fella is perfect as your first amp, a device to spend countless practice hours on and conduct many sonic experiments with.
Experimentation is the focal point here, but what we really like is that despite having a truly vast array of sonic tweaks available, which include a set of over 200 amp and cab models and eight smart effect types, the device always delivers the goods with solid or high-quality audio. This gives the players a realistic image of effects they could use, allowing them to actually forge their style from the very get-go. In the world of overproduction, carving a distinctive style is a must, and this little Spider allows it.
As for other notable features, the amp features a custom-built, full-range speaker system, a standard 1/4-inch input, a 1/4-inch headphone output, a CD/MP3 input, a built-in chromatic tuner, and a FBV foot controller jack.
Line 6 Spider V 60 Tone Demo
Peavey Vypyr VIP 1 Guitar Amp
Last but certainly not least, we'd like to draw your attention to the Peavey Vypyr VIP 1, a budget-friendly option on this list that is bound to surprise you with quality performance.
First off, this thing works on all front, operating not just as an electric guitar amp but as an acoustic guitar amp and even a bass amp. The manufacturer made sure that all frequencies are properly covered and that you have absolutely nothing to worry about whether you plug in a high-pitched electric guitar or a low-end bass into this thing.
In addition to standard practice and jamming use, we advise getting this amp if you are into recording music. The VIP 1 is perfect for demoing your material, and really makes the process surprisingly simple and effective.
We're talking about a modeling amp that features a wide range of sounds and effects, along with an onboard looper and an included five-year warranty.
Peavey Vypyr VIP Performance Demo - Amps & Instrument Models
What to Expect from the Best Guitar Amp under $300 Amp?
We'll sum up our thoughts by underlining what the best guitar amp under $300 can bring you. First and foremost, we believe that this budget is best spent on a quality house amp rather than a crappy amp for live shows that will do you no good.
Other than that, focus on versatility and covering as much ground as possible. Your home is the perfect place to make sonic experiments, and you will want an amp that will be able to follow you on every turn you decide to make.
Finally, expect to practice and don't expect the amp to cover your musical shortcomings. Get that six-string in your hand and get to work!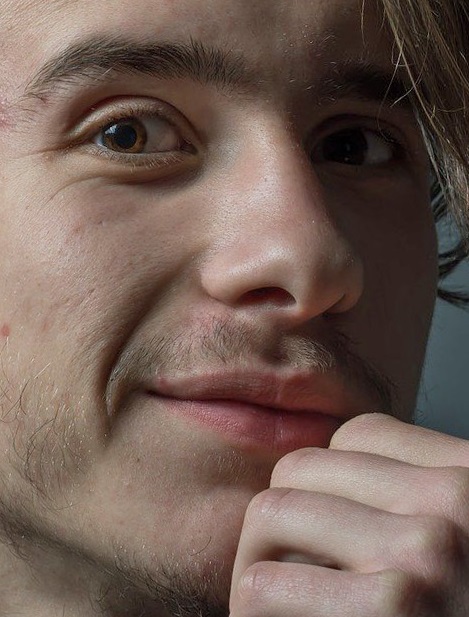 Micah Johnson started playing music in high school, when he taught himself the bass to join his friend's band. He added guitar and drums during his twenties playing in local clubs, and along the way, he picked up unique, hands-on experience from hand drums to studio mixers. On Song Simian, he aims to share this knowledge from 20+ years playing and recording music. When not in gearhead mode, he enjoys photography and travel. Email him