So why get the best phono cartridge under $100? well, the phono cartridge on your record player has a huge impact on the sound, for such a small piece of hardware. The cartridge is the piece that holds the needle sitting on the end of the tonearm, and is what determines how the music pressed into the vinyl of your record will sound when it comes out of your speakers. If your cartridge is old or worn out, you'll likely notice your music sounds more muddled than it used to, and some of the details of the sound can be lost, making it feel thin and two-dimensional.
A replacement cartridge can be just the thing to restore your record player's sound reproduction quality to its former glory. If you have a relatively cheap turntable, replacing the cartridge can be a good way to upgrade your sound for far less money than buying a whole new unit—especially the cartridges on this list. (Disclaimer: Though these products usually are under 100 bucks, there are price fluctuations. The real, current price is the one found on the Amazon page.)
These are, in our humble opinion, the 4 best phono cartridges under $100 you can buy:
Ortofon 2M Phono Cartridge

This cartridge captures the texture and nuance of your records with the same accuracy as cartridges that cost two to three times as much, making it perhaps the best-valued replacement phono cartridge on the market. It was developed in collaboration with the Danish company Moller Jensen and inspired by the clean precision of the diamond.
The Fine Line diamond stylus (see full specs) gives it incredibly clean and precise sound reproduction. It mounts easily to any standard tonearm, weighted and sized to be compatible with the most popular turntables. All in all, this is among the best turntable cartridges for the budding audiophile looking to upgrade his listening experience.
Comparison Between Ortofon 2M Bodies: Upper Range vs Lower Range
Audio Technica At95e Phono Cartridge

Another excellent budget-friendly option from Audio Technica is their At95e model, which gives you precision in both the construction and the sound. It uses a half-inch standard mount and an elliptical diamond stylus for exceptional clarity and authenticity in the sound reproduction. The frequency response range of 20Hz to 20 kHz is as high as you'll find even with higher-priced cartridges, and you'll be absolutely floored by the level of detail this cartridge is capable of producing. It comes with all the necessary mounting hardware included, making it easy to install on your turntable, while the included stylus guard will help keep the cartridge protected from dust and damage. The listening experience you can get out of this cartridge makes it one of the best budget phono cartridges around.
Phono Cartridge Audio Comparison - Audio Technica AT-95E VS. Ortofon Omega
LP Gear Carbon Fidelity Phono Cartridge

For those who want the absolute cheapest option for a replacement phono cartridge (that will still give you a sound you want to listen to) the LP Gear CF3600LE is the hands down best value. LP Gear products are manufactured by Audio-Technica, so you know they're still getting the high-end treatment despite their low cost. The elliptical diamond stylus gives you a smooth and accurate response. It's the carbon fiber technology that gives you this high-fidelity sound for such a low price. These composites are both lighter and stronger than the traditional steel, making for a very flexible and agile cartridge that produces a full, realistic sonic picture. Considering how much detail and musical finesse you get from this cartridge, you'll be surprised it didn't cost three times as much.
Audio Technica AT60LP-USB playing Dire Straits - Money for nothing
Ortofon OM Pro S Phono Cartridge

If you're looking for an affordable DJ-style phono cartridge, Ortofon still has you covered. The OM Pro S is an incredible value. This cartridge is based on the same concepts used to build the company's Pro Silver line, but with a few modifications. The stylus is wider, first of all, which actually improves the durability of the cartridge—a key consideration if you plan to use it for scratching. While this cartridge is designed for DJs to use, there's no reason you couldn't use it just as well on a home turntable. The sound quality is high, especially considering the cost, and it's a very responsive cartridge that will catch all the sensitive details of your favorite records.
Review: Ortofon OM Cartridges | Tips and Tricks
The Best Phono Cartridge Under 100 Bucks — Inner Workings
There are two main types of cartridge, in terms of where they get their power: moving magnet (MM) and moving coil (MC). Moving coil designs are made with a newer technology that's a bit more advanced. High quality moving coil cartridges can get more sound accuracy and detail than moving magnet designs, but because they're more intricate are also more expensive. Moving magnet designs tend to be a better value.
It's easy to find a moving magnet cartridge for a reasonable price that sounds great. Moving coil cartridges in that price range, though, tend to be cheaply made, so while in general a moving coil design is more advanced, moving magnet cartridges are the better option for the audiophile on a budget.
You will also find cartridges designated as either stereo or mono. Mono indicates the sound is intended to come out of a single channel, while stereo sound is split between two channels. Modern vinyl is almost exclusively pressed to be played in stereo, and for most people a stereo cartridge is the obvious way to go.
If you do have older records in your collection, however, you may have some that were pressed in mono. Mono records can be played on a stereo cartridge, but will sound better if played with a designated mono cartridge. Consider the records that make up your collection when you're deciding which style is the right one for you.
The Best Phono Cartridge Under 100 Bucks – Mounting Style
There are two main mounting styles you'll see on turntables. Both kinds of mounting use four pins at the back of the cartridge to connect it to the tonearm, but there are subtle differences in the way they're connected. A P-mount cartridge uses one horizontal screw to secure it, while the .5" mount (also called a standard mount) uses two vertical screws to secure the cartridge. Pay attention to which kind of mount your turntable uses so you can be sure the cartridge will fit on your turntable without any extra hassle.
You will see cartridges that are designed to fit both standard and P-style mounts. This often simply means they have holes for the screws both at the top and along the side. These universal cartridges may require some tweaking before they'll actually fit on the tonearm of a given unit. In some cases, these cartridges are not quite sized correctly to fit in one mounting style or another.
If the cartridge is loose, it can affect the way the needle hits the grooves and you won't get the best sound reproduction the unit is capable of. Fixing this kind of issue can often be as simple as cutting a piece of cardboard to serve as a shim and fill in any gaps between the mounting unit and the cartridge itself. If you don't want to have to worry about these kind of adjustments, buy a cartridge specifically designed to mount on your style of turntable. Good luck!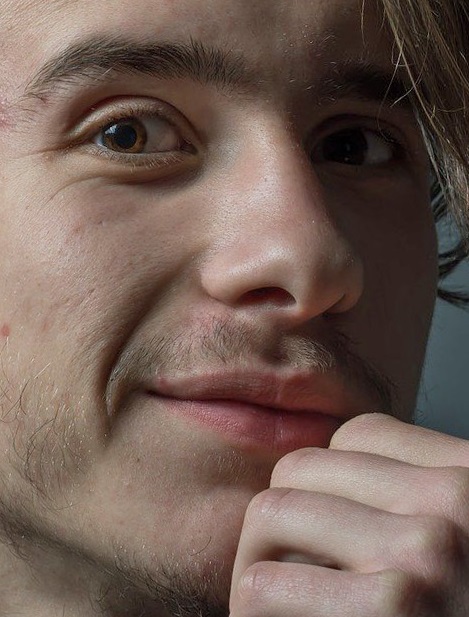 Micah Johnson started playing music in high school, when he taught himself the bass to join his friend's band. He added guitar and drums during his twenties playing in local clubs, and along the way, he picked up unique, hands-on experience from hand drums to studio mixers. On Song Simian, he aims to share this knowledge from 20+ years playing and recording music. When not in gearhead mode, he enjoys photography and travel. Email him