So why get the best phono cartidge under 200 bucks? Well, no matter how expensive it is or what kind of quality components it comes with, a turntable is only as good as the cartridge it comes with. One thing about phono cartridges, especially modern ones, is that they come in so many different shapes and forms. On top of that, you have them classified by their application and principle of operation. With so many variations and choices, things can become a bit confusing.
What we have for you today is a list of well-received phono cartridges. They should give you a good idea of what is generally available on the market. We have chosen to stick with the listening/audiophile class of cartridges for the most part, but there is one DJ cartridge on the list as well.
Our criteria for this list was the frequency response and overall sound these models offer. On top of that, we were looking for cartridges that cost less than $200. (Disclaimer: Though these products usually are under 200 bucks, there are price fluctuations. The real, current price is the one found on the Amazon page.) With that said, let's get started . . .
Here are our recommendations for the 4 best phono cartridges under 200 bucks on the market:
Ortofon 2M Phono Cartridge

The Ortophon Company was founded by Danish engineers almost a hundred years ago as the Electrical Phono Film Company, with the goal of expanding the world of high-quality audio recording and developing the world's first synchronized sound film systems. After a century of development and innovation, their HiFi products remain some of the most sought after on the market.
Features and Performance
The 2M series is designed to give listeners faithful reproduction of their music regardless of their budget. The 2M red gives you an exceptionally warm and balanced tone with a full mid-range. The improved engine gives it a higher output than other models in its price range and its sensitivity makes it especially great for vocal music of all genres.
Though the sound is your main concern, this cartridge is also easy to align and installs simply and snugly on standard tonearms. It's a versatile cartridge, good all-purpose use and giving you an open, spacious sound that will fill your listening room.
Comparison Between Ortofon 2M Bodies: Upper Range vs Lower Range
Sumiko Pearl MM Phono Cartridge
Sumiko's company policy is defined by their motto: "by the audiophiles, for the audiophiles." For the most part, this is exactly what you can expect from their products. Their Pearl cartridge is truly an awesome gem that brings a very impressive performance to the budget crowd. It's not the best model on the market, nor in their top line of cartridges, but it is definitely capable enough to give you a great listening experience.
Features and Performance
When you install Sumiko Pearl MM Cartridge on your turntable, you can look forward to a great frequency response range that uses a standard elliptical stylus to read the grooves. In all honesty, the performance of this particular cartridge punches way above its price range. However, it's one of the more crude models on the market. In order for you to experience its full potential, you will have run it in for a bit. The cantilever is a bit stiff out of the box, so it needs some work before it starts delivering. Once that happens, you will hear a very well balanced sound stage. If you can keep that limitation in mind, this remains one great phono cartridge in this price range.
Technics SL-Q33 + Sumiko Pearl 😉
Shure SC35C All-Purpose DJ Phono Cartridge

Shure is a household name for audiophiles of all stripes. They're especially well-known for all of their turntable equipment, with a catalog of phono cartridges for every application. The SC35C linked to here is a nod to all the DJs out there looking for an affordable phono cartridge. The combination of a low price and a high sound quality make it one of the best values in DJ cartridges.
Features and Performance
The most impressive thing about the Shure SC35C is its skip resistance. The tracking force range of 4-5 grams is primarily responsible for this. It also has a high output, with the same Type 1 cantilever design as their higher-end M35S and M35X cartridges. This gives you high accuracy and clarity throughout the frequency range, which is why they call this the all-purpose cartridge. It's equally great for spinning, mixing, and scratching. The low record wear is key, too, extending the useful life of both your records and your needle.
Conclusion: No re-writing necessary, but the "see full specs" link on the Shure will need to be updated to the new model.
Audio-Technica VM670SP Stereo Turntable Cartridge

Audio-Technica is known for high-quality audio equipment. They started as a designer of high-end cartridges, but thankfully their catalog has expanded over the years to include more budget-friendly options, like the cartridge linked to here. It comes from their VM line, which is based on the original design that earned the company its name.
Features and Performance
This cartridge operates using a dual moving magnet design, with an internal connection between the magnets. This gives you a tighter and more focused sound than you can get from many other styles of cartridge. It also uses permalloy shielding to eliminate crosstalk, giving you a true separation of the stereo channels for a more realistic overall sound.
The stylus is conical bonded and has a large wide curvature radius, making it perfect for 78s. It has the sonic versatility to play any style of music, too, making it a great all-purpose cartridge for the modern audiophile on a budget.
78rpm: a guide to playback
Conclusion – What Makes the Best Phono Cartridge under 200 Bucks?
Phono cartridges can definitely make or break the performance of a turntable. The price of these devices can range wildly. There are some that cost as much as new compact car. However, you don't need to go that far just to have a great listening experience.
The ones we have listed in this short article are more than enough for an audiophile level of performance. We have included some more conventional models and some which are not so ordinary. That one DJ cartridge made by Shure stands out from the rest, but we felt it's important to include something for our DJs as well.
All of the cartridges were selected because of their frequency response range, great build quality, and proven track record. These are the models you can trust to be the best phono cartridges under 200 dollars. Just make sure to know which type of cartridge your turntable requires before you go shopping for a replacement. Good luck!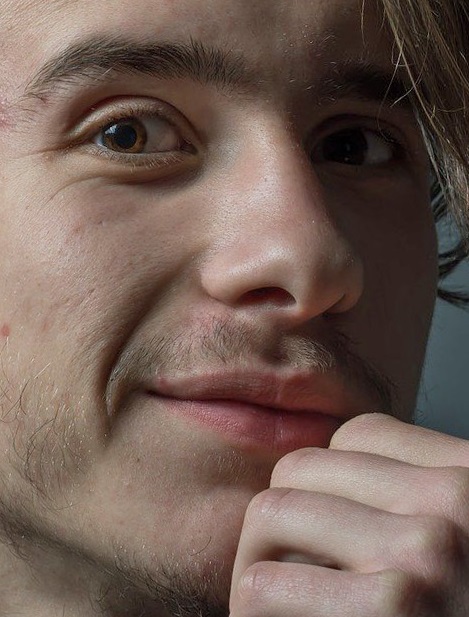 Micah Johnson started playing music in high school, when he taught himself the bass to join his friend's band. He added guitar and drums during his twenties playing in local clubs, and along the way, he picked up unique, hands-on experience from hand drums to studio mixers. On Song Simian, he aims to share this knowledge from 20+ years playing and recording music. When not in gearhead mode, he enjoys photography and travel. Email him